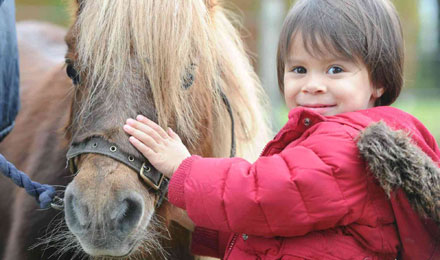 SHETLAND PONY DAYS
A DAY OF FUN AND LEARNING.
SHETLAND PONY DAYS
This School Holidays why not spend a day with your very own Shetland Pony.
Learn how to groom,catch,feed him and even learn to lead him.
Spend a day learning all about Shetland Ponies
Enter our Drawing competition, Take him on our trail walk
And even enter our mini Show
Lots of fun Rosettes and Certificates for everyone.
Pony Days are available for children from 5yrs to 12yrs
Please note PONY DAYS do not involve any riding.
A day of fun and learning at The Shetland Pony Welfare Trust Sanctuary.
The Shetland Pony Welfare Trust Sanctuary provides an opportunity for children to help care for the ponies in a friendly and safe environment. Pony Days allow plenty of interaction with a pony on a one to one basis. Its a chance to learn about their character and really understand them..
Pony days are a great opportunity for children to learn to handle a pony,lead them,groom them and learn all about their daily care and management.
You can even enter our mini in hand lead rein show where you might even win a rosette to take home.
Pony Days are available for girls and boys from 5yrs to 12yrs no previous experience is necessary.
All children attending will receive A PONY DAY CERTIFICATE.

Children can also have a photo taken of them with their pony which will be available to purchase at a later date.

The emphasis is on fun,learning and building confidence skills. The Shetland Pony Welfare Trust Sanctuary provides an environment where young people can learn directly about caring for ponies in a natural setting this interaction helps to educate them in animal welfare.
Pony Days take place in school holidays and a donation of 25.00 per person is required to secure a place. All funds raised go directly to help support the rescued ponies in our care. The Pony Day Team are all volunteers and have enhanced CRB Checks .Registered Charity Number 1093364
SHETLAND PONY DAYS
OUR NEXT PONY DAYS WILL TAKE PLACE OVER THE EASTER HOLIDAYS 2014

If you would like to reserve a place/places on one of the above dates please contact The Pony Day Team by clicking on the contact button on the top menu bar of our website. Please let us have your name Tel number and email address and we will contact you to arrange to send you a booking form.
Alternatively please Email us for a booking form at spwtrust@aol.com or if you prefer you can call us on 01223 890393 please leave a message and we will get back to you.
ATTENDING A PONY DAY.
Children should arrive at 10.30am prompt with a packed lunch and be picked up at 3.30pm.
Please wear cloths that you do not mind getting dirty .Ideal footwear is wellies, jodhpur boots/riding boots (Trainers are not appropriate).
Please bring a rain coat in case of bad weather.
Parents please provide your child with plenty of water/drinks and also sunscreen should it be a hot day.
Your child is supervised and kept safe throughout the day but it is important that we have an up to date consent/Health and Safety form on file for them. This must be completed at the time of booking and returned with the booking form .
We look forward to seeing you at one of our pony days.
Extreme fun for Everyone!
PLEASE CONTACT US TO REQUEST A BOOKING FORM.
just CLICK ON THE CONTACT BUTTON ON THE TOP MENU BAR OR Email us at spwtrust@aol.com
CHECK OUT PHOTO'S OF OUR RECENT SHETLAND PONY DAYS JUST CLICK ON SPWT PHOTO'S ON THE TOP MENU BAR ALSO OUR VIDEO BELOW