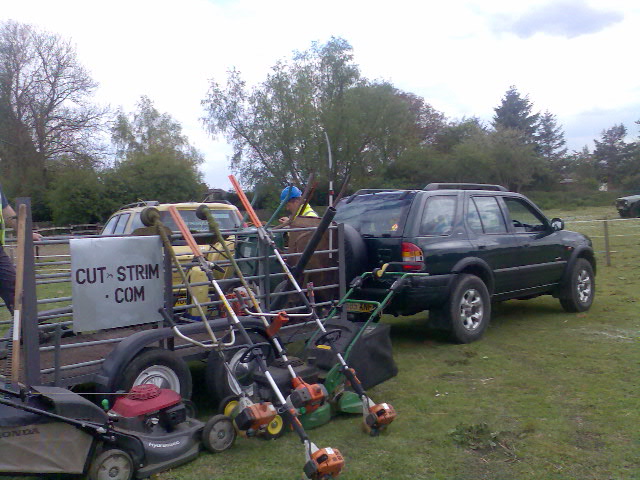 CUT-AND STRIM.COM .COMMUNITY GARDENING SERVICE
MANAGED BY THE SHETLAND PONY WELFARE TRUST
CUT-AND-STRIM.COM MANAGED BY THE SHETLAND PONY WELFARE TRUST REGISTERED CHARITY 1093364
CUT-AND-STRIM.COM IS A NON PROFIT ORGANISATION INVOLVED IN A VARIETY OF ENVIRONMENT INITIATIVES ACROSS CAMBRIDGESHIRE.
WE OFFER A COMMUNITY LANDSCAPE AND GARDEN MAINTENACE SERVICE WE ALSO UNDERTAKE COMMERCIAL WORK.
LED BY PAUL MARSHALL WHO HAS A VAST EXPERIENCE IN ALL ASPECTS OF LANDSCAPE AND GARDEN DESIGN. BACKED UP BY A TEAM OF TRAINED VOLUNTEERS MOST OF WHO HAVE A BACKGROUND IN HORTICULTURE, LANDSCAPE GARDENING AND SOCIAL ENTERPRISE.
AS A COMMUNTIY SERVICE THE SHETLAND PONY WELFARE TRUST BACKED BY A TEAM OF VOLUNTEERS WORKING IN CONJUNCTION WITH CUT-AND-STRIM.COM, WORKS CLOSELY WITH RESIDENTS AND BUISNESSES THROUGHOUT CAMBRIDGESHIRE, TO PROVIDE A SERVICE TO BOTH PRIVATE AND COMMERCIAL CLIENTS.
CUT-AND-STRIM.COM MANAGED BY THE SHETLAND PONY WELFARE TRUST A REGISTERED CHARITY ENDEVOURS TO PROVIDE COMPETIVE RATES FOR ALL WORK UNDERTAKEN.
ALL FUNDS RAISED FROM OUR GARDEN SERVICES GO DIRECTLY TO THE SHETLAND PONY WELFARE TRUST TO HELP SUPPORT THE RESCUED PONIES IN THEIR CARE
WE OFFER THE FOLLOWING SERVICES
LAWN MOWING
STRIMMING
HEDGE CUTTING-CLEARING AWAY INCLUDED
WEED CONTROL
SPRAYING UNDERTAKEN BY A QUALIFIED OPERATOR
ROTOVATING
PLANTING..PRUNING..LEAF CLEARANCE
GARDEN CLEARANCE
LANDSCAPING
ALL TYPES OF GARDEN MAINTENANCE UNDERTAKEN
WE ALSO HAVE OUR OWN COMPOSTING UNIT AND SELL WELL ROTTED HORSE MANURE
WE ARE FULLY INSURED
WE HOLD ALL RELEVANT HEALTH AND SAFETY CERTIFICATES
WE PROVIDE ALL OUR OWN EQUIPMENT
ALL OUR STAFF AND VOLUNTEERS ARE CRB CHECKED
OUR PRICES
FOR REGULAR JOBS SUCH AS MOWING LAWNS STRIMMING ETC.
WEEKLY OR FORTNIGHTLY
WE CHARGE 10.00 PER HOUR
FOR ONE OFF PROJECTS
WE LET YOU DECIDE WHAT YOU WOULD BE WILLING TO PAY

OUR TRUSTEES AND VOLUNTARY STAFF ARE COMMITED TO PROVIDING A QUALITY SERVICE. FOR FURTHER INFORMATION JUST CLICK ON THE CONTACT FORM MENU BAR AT THE TOP OF THE PAGE OR IF YOU WOULD LIKE TO REGISTER YOUR JOB WITH US PLEASE COMPLETE THE FORM BELOW